Free AI Tools: Supercharge your
Productivity

without Paying a Penny.
Not more than 6 options, carefully selected after testing hundreds of tools in each category. The list will be updated with better tools regularly.
AI search engines are like intelligent assistants that quickly understand your needs and provide you with the most relevant information, so you don't have to sift through a lot of content. They direct you to the exact results you need with prompts, saving you time and effort.

Pair Programmer & AI Search Engine

AI-chat-based conversational search engine


Navigate web with the help of AI
AI tools for education and research enhance learning and exploration by utilizing AI to assist in tasks such as information gathering, research, analysis, fact-checking and problem-solving.

Ask any PDF questions using AI to learn faster

Evidence-Based Answers: AI chat to find research faster


Get education-related answers with facts and data
AI photo generators use deep learning algorithms to transform text descriptions into a variety of images, ranging from realistic depictions to stylized creations. These generators serve multiple purposes, such as sparking creativity, visualizing concepts or exploring scenarios.

Generate illustration & art using text prompts


Generate and edit realistic images from text prompts


Generate realistic images from natural description

AI image generation with multiple style choices


Draw and create images from any text prompt

Create multiple variations of an image 
AI-powered designing increases your productivity for design related work by leveraging advanced algorithms to assist in generating unique ideas to work around.

Design logos using artificial intelligence

Generate color palettes according to moods


Generate color palettes personalized to your taste

Design presentations and websites using AI


Design posters using text prompts

Create unique color schemes using machine learning

AI-driven photo editing transforms images by using advanced algorithms to enhance, retouch, and modify pictures for stunning visual results.

add realistic content to images using text prompts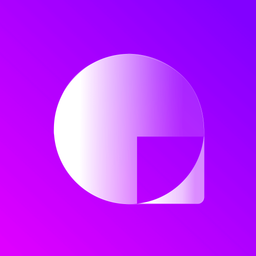 Remove
unwanted things from images

in seconds

Unblur Old photos in seconds


Colorize black & white photos in different styles


Remove background using artificial intelligence

Uncrop: generate background to resize any photo with AI
AI-powered text-to-speech seamlessly transforms written content into remarkably natural-sounding audio, eliminating the necessity for a human narrator.

Realistic Text to Speech and Voice Cloning software

Use machine learning for superior voice generation